coptis root coptis and scute
| | |
| --- | --- |
| Payment Type: | L/C,T/T,D/P |
| Terms of Trade: | FOB,CFR,CIF,FCA,CPT |

| | |
| --- | --- |
| Transportation: | Ocean,Land,Air |
Product Description
1. High fever dizzy, upset, blood spit. This product Xiehuo detoxification, You Shan Qing Xie heart through the real fire, can be used to cure the heart of the fire caused by dizziness, irritation. If with Astragalus, Phellodendron, Wolfberry fruit, can cure Sanjiao heat Sheng, high fever and irritability; if with plaster, Zhigeng, Scrophulariaceae, paeonol and other medicinal purposes, can cure high fever and faint, such as the Qing Yi Bai Du Yin ("epidemic A rash can be given); If with medicinal herbs such as Astragalus membranaceus, Bletilla striata, Ejiao, etc., it can treat heat-your-burning yin and upset your heart, such as Huanglian Ejiao Decoction ("Treatise on Febrile Diseases"); if it is accompanied with cinnamon, it can cure heartburn. , The heart and kidney do not pay attention, such as Jiaotai Pills ([Four Simple Efficts"); if the combination of rhubarb and radix astragali, can be cured within the fiery fire, and the vomiting of the blood and urine of the blood, such as Xiexintang .
2. Hot and humid diarrhea. This product is good for spleen and stomach, large intestine, dampness, and it is effective for treating diarrhea. If with woody incense, it can cure dampness and heat diarrhea, abdominal pain, urgency and weight, such as Xiang Lian Wan ("Bing Bing hand set side"); If with Pueraria, Astragalus and other medicinal purposes, can cure dampness and heat diarrhea and table fever, such as Pueraria Huang Qi Huanglian Soup ("Treatise on Fever"); if formulated with ebony, can cure hot and humid diarrhea pus blood for a long time, such as Huang Lian Wan ("Wai Tai Mi Yao").
3. Hot and humid full, vomiting and sour. This product is big bitter cold, clear heat and dampness is greater than the yellow peony, especially longer than the Qingzhongzhong hot and humid. Treatment of damp-heat block in the coke, gas machine due to poor abdominal fullness, nausea and vomiting, often with Su Ye, such as Su Ye Huang Lian Tang (square "warm latitude and longitude," see "TCM gynecology"), Or with astragalus, dried ginger, Pinellia use, such as Banxia Xiexin Tang ("Treatise on"); If used with plaster, can cure stomach heat and vomiting, such as Shi Lian San ("Fairy"); If with Wu Hao ,Can cure stomach fire caused by threatening rib pain, vomiting and swallowing acid, such as Zuojinwan ("Danxi heart method"); If with Ginseng, Atractylodes, ginger and other medicinal, can cure spleen and stomach Deficiency, vomiting acid water , such as Lian Tang ("cause of the disease").
4. Bloated acne, dark eyes and toothache. This product can not only heat and dampness, but also Xiehuo detoxification, especially drug treatment of venom. It is used to treat phlegm and phlegm. It is often used together with Radix Astragali, Phellodendron, and Gardenia, such as Huanglian Jiedu Decoction ("Taiwan Mystery"); if it is served with light bamboo leaves, it can cure redness and swelling of the eyes, and red veins bleed, such as berberine. Soup ("Puji Party"); If with medicinal herbs such as Rehmannia glutinosa, Cimicifuga, Dan, etc., it can cure upset stomach fire, toothache is unbearable, such as Qingwei San ("Lang Room Secret Collection").
5. Diabetes. This product is good at clearing stomach fire and can cure stomach fire flaming, eliminates valley hunger of the thirst card, often used with Ophiopogon, such as governance Xiaoke pills ("Pu Shi Fang"); or with Cork to enhance the fire Xie Forces, such as Huang Bo Pill ("San Ji Zong Lu"); if the allocation of rehmannia, can be used to cure kidney yin deficiency, heart and stomach fire thirst, such as Huang Lian Wan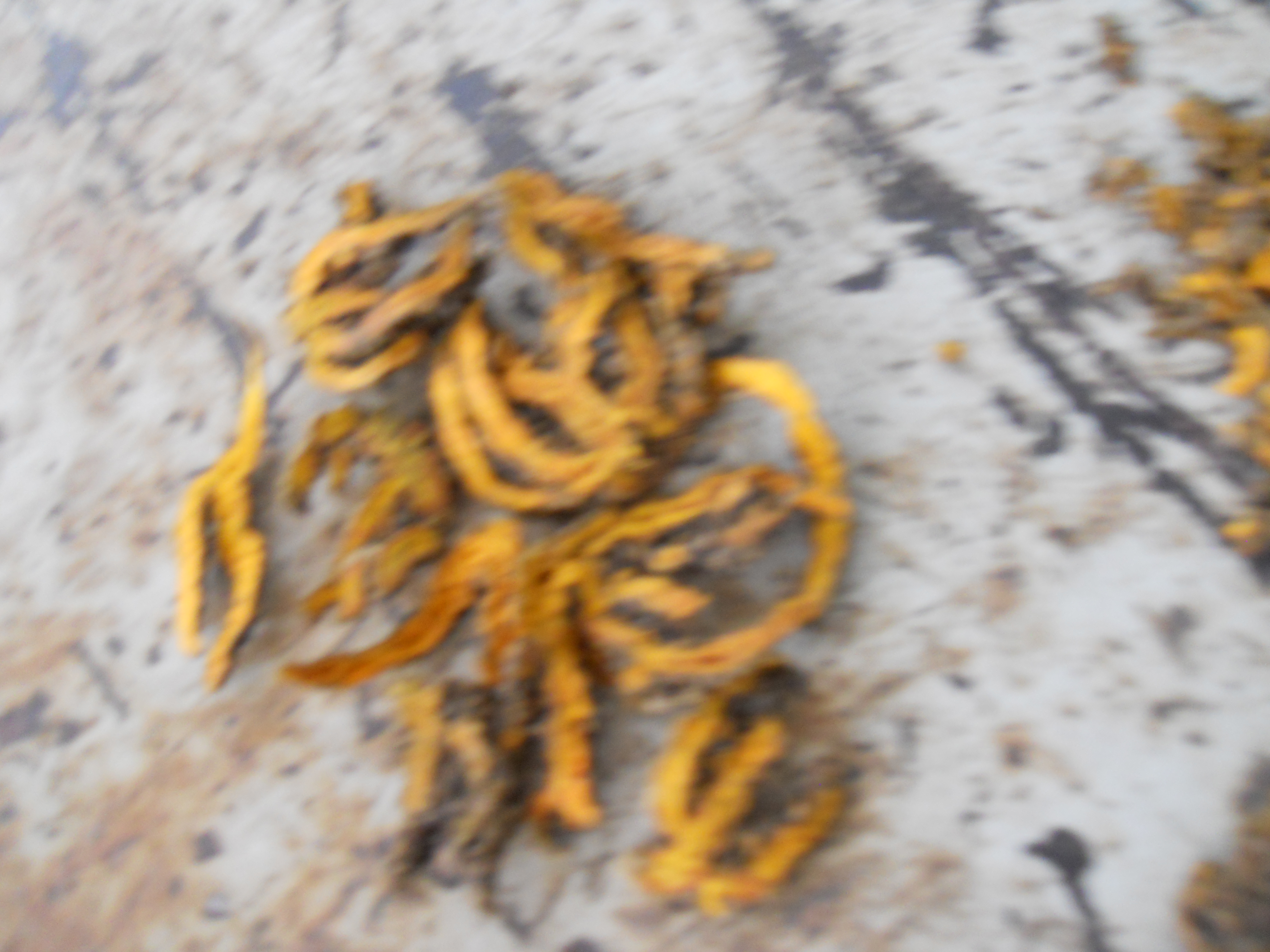 Chongqing Taisun Pharmaceutical Co., Ltd.
Chongqing Taisun Pharmaceutical Co., Ltd. (hereinafter referred to as Taisun Pharmaceuticals) was established in 2005. It initially used biotechnology research and development as its main business project. Now it has developed into a concentrated pharmaceutical resource research and development, planting and processing of medicinal herbs, and active ingredients of plants. Extraction and purification, biopharmaceutical in a modern integrated pharmaceutical company.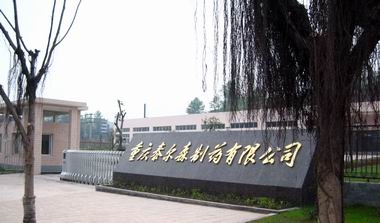 Taisun Pharmaceuticals is located at the gateway of Longdong Hub and the famous town of Huanglian, Shizhu Tujia Autonomous County and Chongqing Nanbin Industrial Park. It covers an area of more than 40 acres and has 35,000 acres of traditional Chinese Medicinal Materials production and planting base. There are 3 GAP demonstration bases such as mulberry and bergamot, more than 7,000 square meters of modern production workshops and R&D centers; modernized production and processing workshops for traditional Chinese medicine decoction pieces, production workshops and production lines for cosmetics, hygiene products and health food products have been established; annual design production capacity is 350 million yuan. the above. After the completion of the company, it received the cordial attention and guidance from the leaders of the municipal Party committee and the people`s congress of Chongqing Municipality. It also received the support and help from the local government and people from all walks of life. It is on the track of rapid development and has become a window for the development of the local pharmaceutical industry. enterprise.
The company currently employs more than 100 people, 16 professional and technical personnel, including 6 senior and part-time experts, and has a strong independent R&D and production capability. The company's products all have their own intellectual property rights or national invention patents. They are exclusively produced at home and abroad, have unique formulas and production processes, and have unique use effects.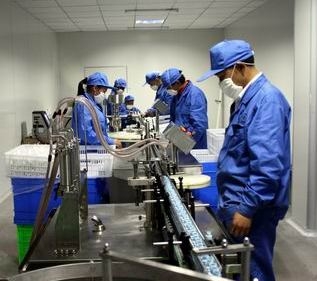 The company has obtained the administrative licensing qualifications such as [Pharmaceutical Production License", [Drug GMP Certificate", [National Industrial Product Production License", [Dress Production Sanitation License" and [Sanitary Product Production Sanitation License". The current "Chinese Herbal Pieces", "Telsen anti-hair removal hair fluid", "Telcon footbath spray", "Telcom gynecological lotion" and "Telsen anti-dandruff shampoo" and other products; All products are pure natural and high-tech products that have been purified and purified from scientifically formulated formulas after being extracted and purified from various Chinese herbal medicines. After the products were put on the market, they have been fully acknowledged and warmly welcomed by users, and the market share has been increasing. The products being researched and developed include "Tersenwu Development Fluid" and "Telsen Qianshenshengfa Oral Liquid", etc. It is expected that these products will be highly praised and favored by the market after they are developed and listed. Plant extracts are 5%, 10% icariin and 3%, 5% Rhodiola rosea (monosodium content) extracts.
In the future, Telson Pharmaceuticals will base itself on the modernization of traditional Chinese medicine, continuously expand and extend the traditional Chinese medicine industry. While improving the production and processing of traditional Chinese medicines and traditional Chinese medicines, the company will continue to improve its scientific and technological content and its core competitiveness, and develop it into a stronger company. Comprehensive pharmaceutical company.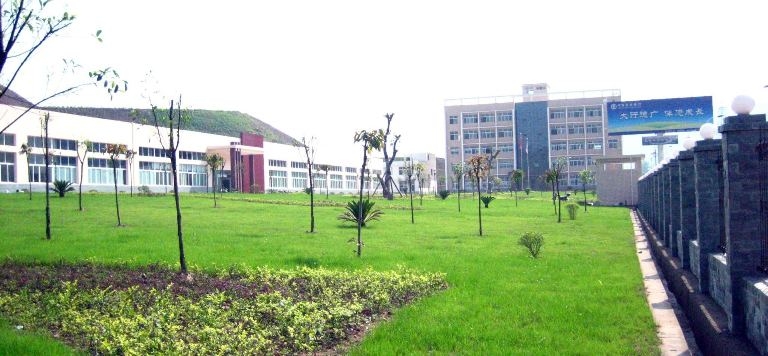 Company Name: Chongqing Taisun Pharmaceutical Co., Ltd.
Representative: Bo Ma
Product/Service: Rhizoma Coptidis , Medicine Coptis , Natural Coptis , shizhu Traditional Herbal Coptis , Sinopharm Authentic Berberine Coptics , Antipyretic Antiviral Antifungal Coptics
Capital (Million US $): 3000
Year Established: 2005
Total Annual Sales Volume (Million US $): Below US$1 Million
Export Percentage: 1% - 10%
Total Annual Purchase Volume (Million US $): Below US$1 Million
No. of Production Lines: 8
No. of R&D Staff: 21 -30 People
No. of QC Staff: 21 -30 People
OEM Services Provided: yes
Factory Size (Sq.meters): 1,000-3,000 square meters
Factory Location: Nanzhu Industrial Park, Shizhu County, Chongqing City
Contact Person: Ms. tian
Tel: 86-023-73316509